Facebook rounds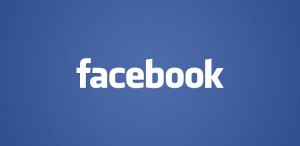 Have you visited our Facebook Page? The MMR Facebook Page is where postings here are linked, where you can message and share your thoughts, or anything interesting you come across. Do Like our page and follow us to be kept notified via Facebook.
We have now crossed the 2000 Likes mark and keep them coming!
Here are some interesting things we shared recently which seem to have garnered lots of views:
Timely reminder for doctors using social media
Medical premiums for O&G doctors continue to rise
Being a good medical student doesn't mean you'll be a good doctor
Disgruntled parent complains about "overworked Houseman"
It's a financial struggle for young Malaysians to hold a decent wedding. Doctors included.
Homeopathy: another elaborate placebo
Pole dancing medical doctor
30 ways Interns are like Minions
You're never too young to publish!
Good tips on staying mentally strong.
9 Lies about Fat
The cost of Appendicitis in America could put someone through college
Health Minister pledged "minimal effects" of GST on healthcare
Happiness Tip of the Day
Losing 220 pounds "without dieting"
Doctors amongst "Unhappiest workers"
Growing up unvaccinated
3 year old boy left in car dies of heatstroke
Not easy doing aesthetic medicine
The truth about "man flu"
Surgeon claims too many women doctors "hurting" the NHS
Nurse Extraordinaire
6 year old boy accused of rape
Minimum staffing required?
MO Frust: Doctor Kejam!
That's the roundup for the last month and we hope these links interest you as they certainly seemed to interest the many hundreds and in some cases over a thousand viewers for each post.
Do share any interesting articles or blog posts with us in our Facebook page. If we like them, we'll share in the front page too.
Comment