The "ban" on new medical schools is supposed to continue for another 5 years, according to this Star report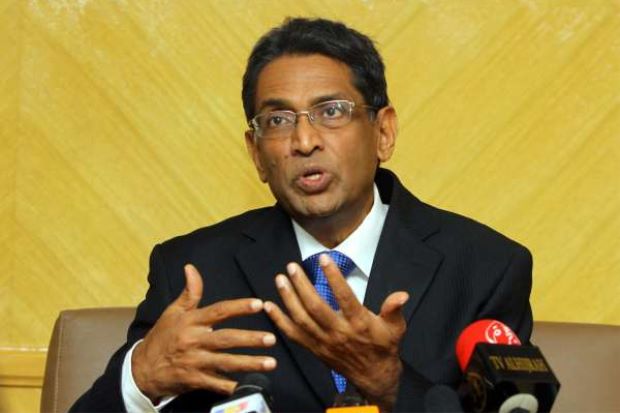 THE ban on new medical programmes is expected to continue for at least another five years.

The Health Ministry and the Education Ministry are preparing a memorandum for the Cabinet to continue with the ban, said Health Minister Datuk Seri Dr S. Subramaniam.

The current ban began in May 2011 and will expire on April 30 next year.

The move was to prevent the rapid increase in medical graduates and put the brakes on the rise in the number of housemen.

"This time around, we not only want to extend the ban, but to also tighten the entry requirements for medical courses," he said in a written reply to Teresa Kok (DAP-Seputeh).

The ban is applicable to existing medical programmes in Malaysia's 10 public universities, 12 local private providers, foreign medical schools and Malaysians studying medicine at about 50 accredited foreign universities.

Malaysia aims to have a doctor-patient ratio of 1:400 by 2020, a figure often regarded as the benchmark for a developed nation.

Dr Subramaniam noted that the ratio of housemen to patients was 1:4, compared to 1:10 in 2005.

He said that although the ratio was reduced, exposure to patients on the whole was almost the same because of the flexi-hour system, and increase in patients, specialists, hospitals and housemen's exposure in specialist clinics, daily treatment centres, operating theatres, among ­others.

At the moment, housemen intake is being done every two months.
There is no choice as Malaysia is producing way too many medical graduates to the extent there is now a glut of junior doctors and the threat of jobless junior doctors is now looming.
There are some pertinent questions for the Minister that we want to ask for the sake of standards. We should be more concerned about QUALITY and not only QUANTITY:
1) Why aren't the weak and sub-standard medical schools closed? Isn't this the right thing to do?
2) What happened to the plans to implement a common medical licensing examination like the USMLE, the so called MMLE?
Here are some previous posts you might be interested in:
Be prepared for the MMLE
Consolidation time for medical schools in Malaysia?
The changing landscape of junior doctor jobs in Malaysia III
The changing landscape of junior doctor jobs in Malaysia II
The changing landscape of junior doctor jobs in Malaysia
Comment