Malaysians – donate generously to help in the fight against #Covid-19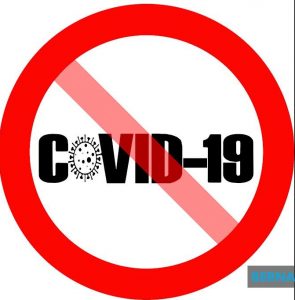 (image from Bernama)
The MoF has announced that Malaysians who donate to Covid-19 fund, Health Ministry will get tax deductions
Here's how you can help:
1) Donate directly to the Ministry of Health
The Ministry has appealed to the public to donate to the fund, which will be used for the purchase of medical equipment, medicines, reagents, disposable items, and other medical necessities.
Donations can be channelled to the Ministry's specially created medical contribution account at 2-66016-0002347-5 (RHB).
To date, the disease has claimed 14 lives with more than 1,518 positive cases detected in the country.
Public hospitals have been working overtime in the fight against the disease, while healthcare frontliners are stretched to their limits.
For more information, contact 03-8883 3111 or email [email protected]
2) Donate to Mercy Malaysia's Wakaf Covid-19
MERCY Malaysia akan melaksanakan projek wakaf untuk menampung sumbangan 20 Mesin Bantuan Pernafasan untuk Unit Rawatan Rapi di hospital kerajaan yang terpilih.
Segala sumbangan yang anda waqafkan akan digunakan sepenuhnya untuk pembelian peralatan perubatan tersebut.
Untuk maklumat lanjut dan resit pelepasan cukai sila hubungi:
En. Asraf: 019-314 0039, [email protected]
3) Covid-19 fund to help quarantined patients
PUTRAJAYA: A special fund has been launched to help ease burdens faced by those infected by Covid-19.
Prime Minister Tan Sri Muhyiddin Yassin said the government had agreed to contribute RM1 million to the fund.
"We view Covid-19 seriously. The Covid-19 fund is aimed at helping those infected with the virus, especially patients whose work was affected while being quarantined.
Here's also a list of other ways you can donate to help in the fight against Covid-10
#KitaBantuKita
Comment