Hospital Bintulu, Sarawak » Public Hospitals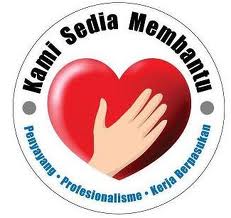 This page lists the major Public (Government hospitals and Teaching hospitals), particularly those with websites that you can visit for more detailed information. Note that the list is split into multiple pages.
Click on each item to view more details like address, phone contact, email, website, social media links, bed numbers and background information.
We have also put in a handy link to locate the hospital on Google maps.
Listing by State:
| Johor | Kedah | Kelantan | Melaka | Negeri Sembilan | Pahang | Perak | Perlis | Pulau Pinang | Sabah | Sarawak | Selangor | WP (Federal Territories) |
You may also search by any keyword using the Search box
Hospital Bintulu, Sarawak
Work
Jalan Nyabau
Bintulu
Sarawak
97000
Malaysia
work
Work Phone
:
+686-255899
work
Work Fax
:
+6086-255866
work
fax
Work Email
:
[email protected]
INTERNET
Website
:
http://hbtu.moh.gov.my/
Background
Bed no. 284
General hospital
On 21stMay 2000 the newly re-furbished hospital, which is situated at Nyabau Road, approximately twelve kilometer from town centre was established. Thru the years, we have expanded the amenities to over two-hundred bedded.
Bintulu Hospital, Sarawak, one of the public hospitals under Ministry of Health Malaysia offers a wide range of medical care, from general treatment to specialists, which include Obstetric & Gynaecology, Orthopaedic, Ophthalmology, Surgery and Paediatric services. Regardless of inpatient, outpatient or day care services, our hard working, experienced and dedicated medical officers and nurses are proud to deliver multi-disciplinary medical care to you, our customers,as best as possible.
The hospital has been designed and equipped with fully computerised Hospital Information System (HIS) – a comprehensive, integrated information system designed to manage the administrative, financial and clinical aspects of the hospital. Bintulu Hospital is one of the three public hospitals in Malaysia which is selected to fully implement the HIS.
External listing: MOH list of Public hospitals
Suggest a link, Report Dead or Broken Links