Hospital Duchess of Kent, Sandakan Sabah » Public Hospitals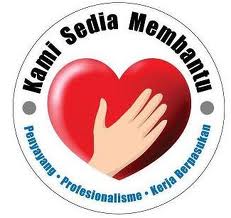 This page lists the major Public (Government hospitals and Teaching hospitals), particularly those with websites that you can visit for more detailed information. Note that the list is split into multiple pages.
Click on each item to view more details like address, phone contact, email, website, social media links, bed numbers and background information.
We have also put in a handy link to locate the hospital on Google maps.
Listing by State:
| Johor | Kedah | Kelantan | Melaka | Negeri Sembilan | Pahang | Perak | Perlis | Pulau Pinang | Sabah | Sarawak | Selangor | WP (Federal Territories) |
You may also search by any keyword using the Search box
Hospital Duchess of Kent, Sandakan Sabah
Work
KM 3.2, Jalan Utara
Sandakan
Sabah
90000
Malaysia
work
Work Phone
:
+6089-212111
work
Work Fax
:
+6089-213607
work
fax
Work Phone
:
+6089-225 022 (Emergency)
work
Work Email
:
[email protected]
INTERNET
Website
:
http://hdok.moh.gov.my/
Background
Bed no. 400
Hospital Duchess of Kent, Sandakan merupakan hospital kerajaan berpakar yang terletak di bandar kedua terbesar di Sabah — Sandakan, Pantai Timur Sabah; yang juga digelar sebagai "Bandar Raya Alam Semula Jadi". Jarak hospital adalah 3.2 kilometer dari pusat bandar utama Sandakan. Saiz kawasan hospital meliputi keluasan 42.93 ekar, manakala kawasan bangunan hospital adalah seluas 2,245.3 meter per segi.
Hospital Duchess of Kent mempunyai 4oo buah katil dan merupakan hospital rujukan bagi hospital-hospital dan fasiliti kesihatan luar daerah. Dengan infrastruktur sedia ada, kawasan liputan operasi Hospital Duchess of Kent, Sandakan meliputi seluruh bahagian Sandakan, Kinabatangan, Beluran dan Telupid.
Perkhidmatan kepakaran di hospital ini merangkumi Pembedahan Am, Perubatan Am, Orthopedik, Kecemasan & Trauma, Pediatrik, Obstetrik & Ginekologi, Anestesiologi, Oftalmologi, Otorinolaringologi, Psikiatri dan Radiologi. Di samping itu, hospital juga memberi Perkhidmatan Pakar Lawatan seperti Pembedahan Plastik, Pembedahan Pediatrik, Nefrologi, Neuromedical dan Neurosurgery.
Dengan kepakaran-kepakaran yang ada, hospital ini memainkan peranan sebagai institut latihan bagi pelatih-pelatih biasiswa, pelatih kejururawatan, pelatih penolong pegawai perubatan, pelatih juruteknik makmal perubatan, fisioterapi dan pengurusan kesihatan.
Perkhidmatan sokongan klinikal yang terdapat di hospital ini termasuklah Farmasi & Bekalan, Patologi, Pengimejan dan Diagnostik, Kerja Sosial Perubatan, Sajian & Dietitik, Pensterilan, Rekod Perubatan & Dokumentasi, Pemulihan Cara Kerja, Fisioterapi, Hemodialisis, Kesihatan Awam & Inspektorat, Promosi Kesihatan, Forensik, Pusat Jagaan Harian dan Penjagaan Paliatif.
Hospital Duchess of Kent merupakan hospital yang pertama di Sabah memberikan perkhidmatan perubatan Tradisional dan Komplementari (Traditional & Complementary Medicine) yang mula beroperasi pada 14 Disember 2009 dan telah dirasmikan oleh YB. Dato' Sri Liow Tiong Lai, Menteri Kesihatan Malaysia pada 31 Januari 2010.
External listing: MOH list of Public hospitals
Suggest a link, Report Dead or Broken Links