Hospital Jelebu, Negeri Sembilan » Public Hospitals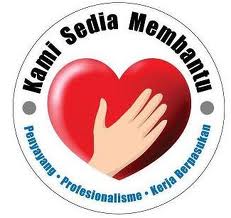 This page lists the major Public (Government hospitals and Teaching hospitals), particularly those with websites that you can visit for more detailed information. Note that the list is split into multiple pages.
Click on each item to view more details like address, phone contact, email, website, social media links, bed numbers and background information.
We have also put in a handy link to locate the hospital on Google maps.
Listing by State:
| Johor | Kedah | Kelantan | Melaka | Negeri Sembilan | Pahang | Perak | Perlis | Pulau Pinang | Sabah | Sarawak | Selangor | WP (Federal Territories) |
You may also search by any keyword using the Search box
Hospital Jelebu, Negeri Sembilan
Work
Kuala Klawang
Negeri Sembilan
71600
Malaysia
work
Work Phone
:
+606-6136355
work
Work Fax
:
+606-6137531
work
fax
Website
:
http://hjelebu.moh.gov.my/
Background
Bed no. 76
District Hospital
Hospital Jelebu merupakan sebuah hospital kerajaan yang terletak di pekan Kuala Klawang dalam daerah Jelebu. Ia merupakan satu-satunya hospital yang ada di daerah Jelebu. Hospital ini mempunyai beberapa blok bangunan yang berasingan mengikut unit-unit yang berkenaan dimana antaranya terdiri daripada Pejabat Am, Unit Rekod, Unit Kecemasan, Unit Haemodialisys, Unit Farmasi, Unit Pathology, Unit Sucihama, Stor Integrasi termasuk wad-wad beserta asrama jururawat. Hospital Jelebu terletak berdekatan dengan Pejabat Kesihatan Daerah Jelebu, Klinik Kesihatan Jelebu dan juga Sek. Men. Kebangsaan Undang Jelebu. Melalui jalan raya, perjalanan menggunakan kenderaan bermotor dari stesen komuter S'ban ke Hospital Jelebu mengambil masa lebih kurang 45 minit.
External listing: MOH list of Public hospitals
Suggest a link, Report Dead or Broken Links