Hospital Kota Tinggi, Johor » Public Hospitals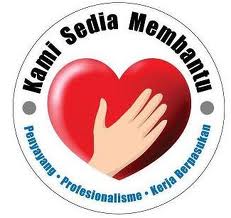 This page lists the major Public (Government hospitals and Teaching hospitals), particularly those with websites that you can visit for more detailed information. Note that the list is split into multiple pages.
Click on each item to view more details like address, phone contact, email, website, social media links, bed numbers and background information.
We have also put in a handy link to locate the hospital on Google maps.
Listing by State:
| Johor | Kedah | Kelantan | Melaka | Negeri Sembilan | Pahang | Perak | Perlis | Pulau Pinang | Sabah | Sarawak | Selangor | WP (Federal Territories) |
You may also search by any keyword using the Search box
Hospital Kota Tinggi, Johor
Work
Jalan Tun Habah
Kota Tinggi
Johor
81900
Malaysia
work
Work Phone
:
+607-8831131/32
work
Work Fax
:
+607-8831333
work
fax
Work Email
:
[email protected]
INTERNET
Website
:
http://hkotatinggi.moh.gov.my/
Background
Bed no. 158
Pada awal permulaan pembukaan Hospital Kota Tinggi iaitu pada tahun 1913, hospital ini hanya mempunyai 3 wad yang menempatkan 60 buah katil untuk merawat pesakit.
Kemudian proses pembaikan dan pengubahsuaian hospital dilakukan secara berterusan pada tahun 1976 hingga 1995 untuk memenuhi keselesaan pesakit yang dirawat di hospital ini.
Pada tahun 2002, unit Hemodialisis telah ditubuhkan dengan mempunyai empat buah mesin hemodialisis dan ditambah dua mesin lagi pada tahun 2006 untuk memberikan rawatan kepada pesakit buah pinggang yang semakin bertambah di daerah Kota Tinggi.
Tahun 2004, bangunan baru 4 tingkat siap dibina bagi menempatkan wad bersalin, wad O&G, wad kanak-kanak (Wad Kenanga), wad kelas dua lelaki (Wad Tanjung Lelaki) dan wad kelas dua perempuan (Wad Tanjung Perempuan). Dan sehingga kini Hospital Kota Tinggi mempunyai 6 buah wad yang menempatkan 158 katil
External listing: MOH list of Public hospitals
Suggest a link, Report Dead or Broken Links