Hospital Melaka » Public Hospitals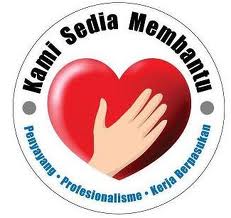 This page lists the major Public (Government hospitals and Teaching hospitals), particularly those with websites that you can visit for more detailed information. Note that the list is split into multiple pages.
Click on each item to view more details like address, phone contact, email, website, social media links, bed numbers and background information.
We have also put in a handy link to locate the hospital on Google maps.
Listing by State:
| Johor | Kedah | Kelantan | Melaka | Negeri Sembilan | Pahang | Perak | Perlis | Pulau Pinang | Sabah | Sarawak | Selangor | WP (Federal Territories) |
You may also search by any keyword using the Search box
Hospital Melaka
Work
Jalan Mufti Haji Khalil
Melaka
Melaka
75400
Malaysia
work
Work Phone
:
+606-2892344
work
Work Fax
:
+606-2841590
work
fax
Website
:
http://hmelaka.moh.gov.my/
Background
Bed no. 901
Set within landscaped gardens for the comfort of patients and visitors, the hospital has remained fully equipped with medical facilities and infrastructure since its opening. There are four ward blocks providing 806 beds across 17 wards. Other basic necessities including telephones, ATMs and vending machines along with many others are within easy reach in the hospital. There are also a cafeteria, mosque and waiting rooms.
Due to its location, Malacca General Hospital receives referrals from all the peripheral clinics and hospitals in Malacca as well as from neighbouring states. As a result, the hospital is generally busy with an ever increasing workload. On occasion bed occupancy rates in some wards exceed 100%.
External listing: MOH list of Public hospitals
Suggest a link, Report Dead or Broken Links