Hospital Pulau Pinang (Penang GH) » Public Hospitals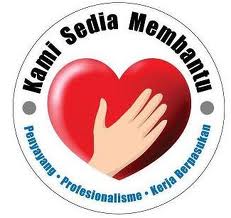 This page lists the major Public (Government hospitals and Teaching hospitals), particularly those with websites that you can visit for more detailed information. Note that the list is split into multiple pages.
Click on each item to view more details like address, phone contact, email, website, social media links, bed numbers and background information.
We have also put in a handy link to locate the hospital on Google maps.
Listing by State:
| Johor | Kedah | Kelantan | Melaka | Negeri Sembilan | Pahang | Perak | Perlis | Pulau Pinang | Sabah | Sarawak | Selangor | WP (Federal Territories) |
You may also search by any keyword using the Search box
Hospital Pulau Pinang (Penang GH)
Work
Jalan Residensi
Georgetown
Pulau Pinang
10990
Malaysia
work
Work Phone
:
+604-2225333
work
Work Phone
:
+604-2225369 (Hospital Bersalin)
work
Work Phone
:
+604-2886230 (Medikal Paliatif)
work
Work Phone
:
+604-2225256 (Wad psikiatrik)
work
Work Fax
:
+604-2281737
work
fax
Website
:
http://hpp.moh.gov.my/
Background
Bed no. 1090
Hospital Pulau Pinang is among the first health care facilities in Malaya held since 1812. It is the second largest government hospital in the country with a total of over 1000 beds. The main role of this hospital is to provide health care services, clinical & clinical research training.
Penang Hospital offers outpatient clinical services for general, 15 secondary skills, tertiary skills 34 and 16 clinical support services. For outpatient treatment, HPP has 31 clinics, EMTS, rehab therapy, clinical support, 6 operating theaters, day care centers, hemodialysis and CAPD. For patients, there were 36 wards various classes and disciplines, 7 ICU wards, 17 operating theaters, a surgical HDW and O & G HDA.
HPP also act as a central reference point tertiary clinical services to the northern region. Penang Hospital has been recognized by the Ministry of Health Malaysia as a center for clinical excellence in the field of plastic & reconstructive surgery, cardiology, cardiothoracic and nuclear medicine.
Services available at Hospital Pulau Pinang include:
Clinical Support
• Dietetic and Meals Department
• Department of Pharmacy
• Medical Social Work Unit
• Pathology Unit
• Occupational Rehabilitation Unit
• Health Education Unit
• Imaging and Diagnostic Unit
• Medical Records Unit
• Physiotherapy Unit
• Optometry Unit
Non-Clinical Support
• Administration Unit
• Information Technology Unit
• Quality Unit
• Security Unit
• Revenue Unit
Directorate of Surgery
• Department of Orthopedic
• Department of Anaestiology
• Emergency Department and Trauma
Medical Directorate
• Department of Medicine
• Haemodialysis department
Directorate of Women and Children
• Department of Obstetrics and Gynecology
• Department of Pediatrics
External listing: MOH list of Public hospitals
Suggest a link, Report Dead or Broken Links