Hospital Putrajaya » Public Hospitals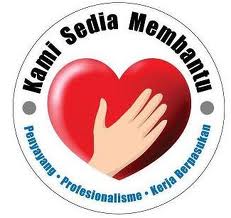 This page lists the major Public (Government hospitals and Teaching hospitals), particularly those with websites that you can visit for more detailed information. Note that the list is split into multiple pages.
Click on each item to view more details like address, phone contact, email, website, social media links, bed numbers and background information.
We have also put in a handy link to locate the hospital on Google maps.
Listing by State:
| Johor | Kedah | Kelantan | Melaka | Negeri Sembilan | Pahang | Perak | Perlis | Pulau Pinang | Sabah | Sarawak | Selangor | WP (Federal Territories) |
You may also search by any keyword using the Search box
Hospital Putrajaya
Work
Pusat Pentadbiran Kerajaan Persekutuan, presint 7
Putrajaya
WP
62250
Malaysia
work
Work Phone
:
+603-83124200
work
Work Fax
:
+603-88880137
work
fax
Work Email
:
[email protected]
INTERNET
Work Email
:
[email protected]
INTERNET
Website
:
http://www.hpj.gov.my/
Background
Bed no. 341
Specialty focus: Endocrine surgery
Putrajaya Hospital shall be the model Hospital, a centre of excellence of its class with the goal of providing client focused quality care through process excellence and community participation in an environment conducive to competent and committed staff with a progressive mindset.
Putrajaya Hospital is a 341 bedded Hospital located in the government administrative area of Putrajaya. The Hospital provides basically a secondary level care. Putrajaya Hospital in keeping with its location within the Multimedia Super Corridor is being managed and run based on the Total Hospital Information System (T.H.I.S.).
External listing: MOH list of Public hospitals
Suggest a link, Report Dead or Broken Links