Hospital Sarikei, Sarawak » Public Hospitals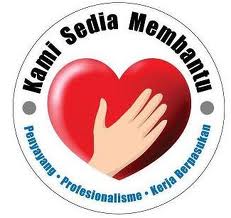 This page lists the major Public (Government hospitals and Teaching hospitals), particularly those with websites that you can visit for more detailed information. Note that the list is split into multiple pages.
Click on each item to view more details like address, phone contact, email, website, social media links, bed numbers and background information.
We have also put in a handy link to locate the hospital on Google maps.
Listing by State:
| Johor | Kedah | Kelantan | Melaka | Negeri Sembilan | Pahang | Perak | Perlis | Pulau Pinang | Sabah | Sarawak | Selangor | WP (Federal Territories) |
You may also search by any keyword using the Search box
Hospital Sarikei, Sarawak
Work
Jalan Rentap
Sarikei
Sarawak
96100
Malaysia
work
Work Phone
:
+6084-653333
work
Work Fax
:
+6084-653409
work
fax
Work Email
:
[email protected]
INTERNET
Website
:
http://hsarikei.moh.gov.my/
Background
Bed no. 212
Hospital Sarikei yang baru terletak di Jalan Rentap, iaitu kira-kira 6km dari pusat bandar. Ia mula dibina pada 1 Julai 2001 dan tanggal 15 Februari 2006 merupakan tarikh bermulanya hospital yang baru ini beroperasi dengan rasminya. Hospital ini merupakan merupakan pusat rujukan kesihatan yang dilengkapi dengan pelbagai infrastruktur yang lebih moden dan terkini.
Dengan keluasannya yang merangkumi 38 hektar, hospital ini dilengkapi dengan Kompleks Perubatan, Blok Perubatan, Blok Kediaman Kakitangan, Asrama Jururawat, Bangunan Perkhidmatan Sokongan, Gelanggang Permainan, Tempat Letak Kereta dan Tempat Mendarat Helikopter.
Hospital ini dilengkapi dengan 212 buah katil, namun di awal pembukaannya, hanya 112 buah katil sahaja beroperasi. Hospital ini dirancang di masa akan datang dapat menampung sebanyak 268 buah katil. Kini Hospital Sarikei telah beroperasi dengan 168 buah katil.
External listing: MOH list of Public hospitals
Suggest a link, Report Dead or Broken Links