Hospital Serdang, Selangor » Public Hospitals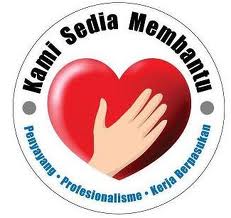 This page lists the major Public (Government hospitals and Teaching hospitals), particularly those with websites that you can visit for more detailed information. Note that the list is split into multiple pages.
Click on each item to view more details like address, phone contact, email, website, social media links, bed numbers and background information.
We have also put in a handy link to locate the hospital on Google maps.
Listing by State:
| Johor | Kedah | Kelantan | Melaka | Negeri Sembilan | Pahang | Perak | Perlis | Pulau Pinang | Sabah | Sarawak | Selangor | WP (Federal Territories) |
You may also search by any keyword using the Search box
Hospital Serdang, Selangor
Work
Jalan Puchong
Kajang
Selangor
43000
Malaysia
work
Work Phone
:
+603-89475555
work
Work Fax
:
603-8947 5050
work
fax
Work Email
:
[email protected]
INTERNET
Website
:
http://hserdang.moh.gov.my/
Background
Bed no. 644
Hospital Serdang is multi-specialty hospital located in the district of Sepang in the state of Selangor, Malaysia. Serdang Hospital uses the hospital IT environment called Total Hospital Information System (THIS).
In addition, the hospital has been the center of the development of medical knowledge (Teaching Hospital) for medical students of University Putra Malaysia (UPM). The Ministry Of Health(MOH) also has given responsibility to Serdang Hospital as a center of excellence in Cardiology and Cardiothoracic Malaysia.
Services available at Hospital Serdang include:
• Emergency service
• Physio and Occupational Therapy Service
• Haemodialysis Services
• Day Procedure/Care
• Inpatient Care
• Specialist Services – (Referral cases only)
• General Medicine
• General Surgery
• Pediatrics
• Gynecology
• Orthopedic
• Otolaryngology (Ears, Nose & Throat)
• Ophthalmology
• Nephrology
• Dental Surgery
• Cardiology
• Cardiothoracic Surgery
• Pulmonology (including Interventional Pulmonology)
• Rehabilitation Medicine
External listing: MOH list of Public hospitals
Suggest a link, Report Dead or Broken Links