Hospital Sultanah Bahiyah (Alor Setar GH), Kedah » Public Hospitals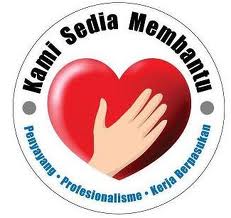 This page lists the major Public (Government hospitals and Teaching hospitals), particularly those with websites that you can visit for more detailed information. Note that the list is split into multiple pages.
Click on each item to view more details like address, phone contact, email, website, social media links, bed numbers and background information.
We have also put in a handy link to locate the hospital on Google maps.
Listing by State:
| Johor | Kedah | Kelantan | Melaka | Negeri Sembilan | Pahang | Perak | Perlis | Pulau Pinang | Sabah | Sarawak | Selangor | WP (Federal Territories) |
You may also search by any keyword using the Search box
Hospital Sultanah Bahiyah (Alor Setar GH), Kedah
Work
KM 6, Jln Langgar
Alor Setar
Kedah
05460
Malaysia
work
Work Phone
:
+604 740 6233
work
Work Fax
:
+604 735 0232
work
fax
Work Email
:
[email protected]
INTERNET
Website
:
http://hsbas.moh.gov.my/
Background
Bed no. 856
Hospital Sultanah Bahiyah telah mula beroperasi pada 29 September 2007 setelah proses pemindahan keseluruhan operasi telah siap sepenuhnya dari Hospital Alor Setar ke hospital baru. Hospital ini terletak di atas tanah seluas 28.33 hektar dengan keluasan kompleks hospital adalah 110,200m2. Jarak hospital ini adalah 6km dari pusat bandaraya Alor Setar dan kompleks hospital ini dapat dilihat dengan jelas dari Lebuhraya Utara Selatan (susur keluar Alor Setar Utara). Hospital baru ini telah menggantikan Hospital Alor Setar di mana hospital lama telah diberikan nama sebagai Hospital Sultanah Bahiyah Cawangan Lebuhraya Darulaman.
Sebagai hospital negeri, hospital ini menjadi rujukan 12 Klinik Kesihatan di Daerah Kota Setar / Pendang, 8 hospital kerajaan dan 11 hospital swasta. Hospital ini turut dilengkapi dengan Total Hospital Information System (THIS) yang mana operasi hospital dilaksanakan secara online. Kompleks hospital terbahagi kepada 4 bangunan utama iaitu Blok Sokongan Perubatan (menempatkan Klinik Pakar), Blok Wad, Blok Utama dan Blok Sokongan Bukan Perubatan (menempatkan Pejabat Pengurusan).
Sehingga April 2011, hospital ini beroperasi dengan katil rasmi sebanyak 856 buah di mana 743 buah ditempatkan di Hospital Sultanah Bahiyah dan selebihnya adalah di Hospital Sultanah Bahiyah Cawangan Lebuhraya Darulaman. Hospital ini dilengkapi dengan 12 Dewan Bedah, 6 Bilik Bedah Rawatan Harian dan 13 Bilik Bersalin.
Perkhidmatan kepakaran yang disediakan adalah seperti berikut :
1. Perubatan Am (Gastroentrologi, Nefrologi, Kardiologi, Perubatan Respiratori, Dermatologi dan Penyakit Berjangkit.
2. Pembedahan Am (Kolorektal, Pembedahan Pediatrik, Plastik dan Rekonstruktif, Urologi, Hepatopankreatobiliari dan Neurosurgeri).
3. Ortopedik (Arthroplasti dan Spinal)
4. Pediatrik (Rawatan Rapi Pediatrik)
5. Obstetrik dan Ginekologi (Gynae Oncology, Maternal Fetal, Reproductive dan Urogynaecology)
6. Anestesiologi (Rawatan Rapi)
7. Otorinolaringologi (Pediatrik dan Head and Neck)
8. Oftalmologi (Glaucoma, Vitroretina, Kornea)
9. Psikiatri (Psikiatri dalam Komuniti)
10. Forensik (Histopatologi)
11. Anatomical Pathology Microbiology Hematology (Gastrointestinal and Liver Pathology)
12. Pergigian Pediatrik dan Oral Maksilofacial
13. Radiologi
14. Perubatan Transfusi
15. Perubatan Kecemasan
External listing: MOH list of Public hospitals
Suggest a link, Report Dead or Broken Links