Doctors sites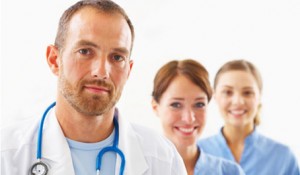 Communities
Dobbs – the Doctors'Only Bulletin Board System – is the premier online community for Malaysian Doctors since 2000. Membership is free for all Malaysian medical doctors (whether you are working in Malaysia or overseas). Click here to Register.
Doctors' Blogs
Rather than maintain personal webpages the old-fashioned way and all the hassle with HTML, many doctors, Malaysians included, now blog.
You can see the complete list of Malaysian Doctor Blog links in our Doctor Blogroll
This page will list sites which are a little more than a blog, including those with their own domain names.
Doctors' Personal Home Pages
About Blood
A blog on Haematology by a Malaysian Haematologist
BanHup Teh
Photography and Learning by Dr. Teh Ban Hup
CatchLightBox
Photography by Dr. Ahmad Nizar
Daily Dose of Chemo
Blog and Photography by Dr. Haris Rahman
Emergency Medicine Blog
maintained by Dr. Chew Keng Sheng, to facilitate teaching and learning in EM
Exploring Blood
Dr. Abu Dzarr is a Lecturer in Haematology in HUSM, Kelantan who has produced this page which is catered for Haematology Trainees
KaiSoon Online
Dr. Chan Kai Soon is a pathologist, avid bird watcher and photographer
Dr Cheah's Pages
Dr TECheah's personal blog
DrHakimi.com
Dr. Hakimi is an O&G specialist who maintains a Malaysian O&G resources page
Dr Liew's Blog
The secret blogs of a Kuala Lumpur GP
Hand Surgery Manual
An online educational site which orthopaedic surgeons and trainees might find useful by Dr Vaikunthan Rajaratnam
HEART Talk
HEARTtalk offers inciteful interviews with top experts in the medical field dealing with challenging issues of heart health and with personalities who have made a difference in their own journey of facing the uncertainties of life," says HEARTtalk host Dr Charles Lee. A Consultant Plastic Surgeon by profession, Charles had open heart bypass surgery in August 2011.
House Officers'Workshop
House Officers Workshop (HOW) was established on 24th March 2009, with a vision to improve
clinical knowledge of CSMU students. On 22nd August 2009, HOW made its debut by organizing the first
workshop for Malaysian House Officers, in association with HTAR Klang, a seminar to brief our fresh grads
on what to expect during their housemanship in Malaysia.
Malaysian Medical Gazette
A multidisciplinary site for medical experts to share their opinions on current issues
Otolaryngology-Head & Neck Surgery
News and scientific updates blog for ENT surgeons by Dr. YY Yap
Otolaryngology Portal
Informative and educational material by Dr. Rahmat Omar
Gigi Sihat Senyuman Menawan
A dental blog in BM by Dr Leen
Kucau.net
Photography by Dr Yusri Salleh
Malaysia Locum
Free community service locum website
Klinik Ong
Dr. Tim Ong's home page. "Achieving Optimum Health" and other interesting articles
Life and Death
Life as a Malaysian doctor in the United States
Management Guide in Emergency Medicine
Free e-book on Emergency Medicine by Malaysian doctors. Site created by Dr. SF Lee
Materia Medica Malaysiana
Weblog of Malaysian Medical and HealthNews Items
MRCP Malaysia
Website to aid MRCP candidates
The Muthusamy Virtual University of Post Graduate Ophthalmology
Dr Muthusamy is an ophthalmologist from Sabah who has set up this "virtual university"
with the aim of helping doctors pursue post-graduate training in ophthalmology
Obstetrics & Gynaecology Information
Website by Dr Lee Say Fatt which aims to disseminate medical information about women's health to the public and to medical professionals.
Paces MRCP
A weblog catering for MRCP candidates focusing on the PACES module
PassPACES
Another website catering for MRCP candidates focusing on the PACES module
Profizham.org v2.0
The original Profizham.org site resurrected
The Palmdoc Chronicles
Ramblings of a busy Palm toting medico
Retina Specialist
Website and blog about Retina Surgery
Rheumatology.my
This website is intended to provide educational information related to the field of rheumatology directed at doctors interested in rheumatology
Success in Ophthalmology
Dr Chua is an Ophthalmologist from East Malaysia who has produced this excellent reference for Ophthalmology trainees
The Raggy Project
The music of Dr Raghbir "Raggy" Singh
Vadscorner
Dr. Vadivale's homepage with Cybermed articles and pages of public health interest
Suggest a link, Report Dead or Broken Links