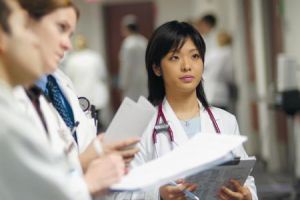 This page lists Medical schools in Malaysia, both Public and Private.
Click on any item to view details.
Use the search box to filter by location (city, state) or any keyword
A note about recognition:
The list of Medical Schools Recognised is maintained by the MMC and can be viewed from their website. You are however advised to always contact the MMC Secretariat in case there are changes not reflected in the list.
Public Medical Schools
UCSI School of Medicine
Work
UCSI University, Kuala Lumpur Campus (South Wing)
No. 1, Jalan Menara Gading, UCSI Heights
Cheras
Kuala Lumpur
WP
56000
Malaysia
work
Work
UCSI University, Terengganu Campus
Bukit Khor, PT 11065, Mukim Rusila
Marang,
Trengganu
21600
Malaysia
work
Work Phone
:
+603 9101 8880
work
Work Fax
:
+603 9102 2614
work
fax
Work Phone
:
+609-628 1880
work
Work Fax
:
+609-628 1885
work
fax
Website
:
http://www.ucsiuniversity.edu.my/fomhs/
Background
UCSI University works to advance healthcare through medical education. Our mission is to groom tomorrow's doctors and healthcare practitioners to heal, care and make life better for local, national and global communities. To this end, we seek to equip the best people with the best ideas, skill sets and ethics to make a telling difference in all they do.
Connections Business Directory | Leaflet | Wikimedia
UCSI University, Kuala Lumpur Campus (South Wing) No. 1, Jalan Menara Gading, UCSI Heights Kuala Lumpur WP 56000 Malaysia
UCSI University, Terengganu Campus Bukit Khor, PT 11065, Mukim Rusila Marang, Trengganu 21600 Malaysia
Private Medical Schools
Suggest a link, Report Dead or Broken Links