International Medical University School of Nursing » Nursing schools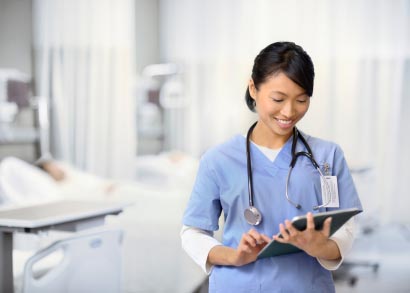 Nursing Schools
Government Nursing Schools
| | |
| --- | --- |
| MOH Nursing Colleges | List of Government Nursing Colleges from the Ministry of Health – select Kolej >> Kolej Kejururawatan from the menu |
Private/University Nursing Schools
Click on any item to view details.
Note that only the first 20 items are displayed, press on Page 2 to display more items.
Use the search box to filter by location (city, state) or any keyword
International Medical University School of Nursing
Work
IMU Main Campus Bukit Jalil
No.126, Jalan Jalil Perkasa 19
Bukit Jalil
Kuala Lumpur
WP
57000
Malaysia
work
Work Phone
:
+603-8656 7228
work
Website
:
http://www.imu.edu.my/imu/index.php/education/undergraduate/nursing
Background
Nursing is a unique profession, now more broadly defined as both an art and a science. In today's challenging healthcare environment, the qualified, professional nurse combines knowledge (theory), skill (practice), creativity and intuition to tend the sick, comfort the grieving and support the desolate.
Nursing is a specialised profession that focuses on caring, nurturing, educating and research within the healthcare system. Those who are willing to learn, who possess leadership qualities and have a strong desire to care for and improve the quality of life of the sick should consider pursuing a course of study in Nursing. The nursing degree at IMU aims to produce knowledgeable, skilled nurses with clear critical thinking skills who are caring, assertive, motivated and well-disciplined.
For those who are qualified in this discipline, Nursing offers a wealth of career opportunities in the fields of education, clinical practice, research and management. A nursing graduate can aspire to become a university professor, a clinical specialist, a research specialist, or a director of nursing. With experience, a nursing graduate can run his/her own nursing home or nursery while there are also opportunities to pursue a nursing career abroad.
Suggest a link, Report Dead or Broken Links