Hospital Beaufort Sabah » Public Hospitals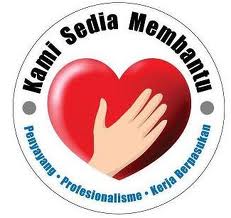 This page lists the major Public (Government hospitals and Teaching hospitals), particularly those with websites that you can visit for more detailed information. Note that the list is split into multiple pages.
Click on each item to view more details like address, phone contact, email, website, social media links, bed numbers and background information.
We have also put in a handy link to locate the hospital on Google maps.
Listing by State:
| Johor | Kedah | Kelantan | Melaka | Negeri Sembilan | Pahang | Perak | Perlis | Pulau Pinang | Sabah | Sarawak | Selangor | WP (Federal Territories) |
You may also search by any keyword using the Search box
Hospital Beaufort Sabah
Work
Peti Surat 40
Beaufort,
Sabah
89807
Malaysia
work
Work Phone
:
+6087-212333
work
Work Fax
:
+6087-211725
work
fax
Website
:
http://hbeaufort.moh.gov.my/
Background
Bed no. 275
Hospital Beaufort terletak di kawasan Pedalaman Bawah Negeri Sabah. Kedudukan Hospital Beaufort dari bandar raya Kota Kinabalu ialah sejauh 100 km. Hospital Beaufort telah memulakan operasinya sejak tahun 1899 dengan bilangan katil sebanyak 77 buah. Keluasan tapak asal Hospital Beaufort pada masa tersebut adalah seluas 4.27 ekar.
Ekoran pertambahan penduduk dan kekurangan infrastruktur asas yang lain, kerajaan telah meluluskan projek pembangunan Hospital Beaufort yang baru. Sehubungan dengan itu, Sebuah hospital baru telah didirikan di tapak yang baru dengan keluasan 8.17 hektar dengan kos RM 13 juta. Hospital Beaufort yang baru telah siap didirikan pada tahun 1984 dan secara rasmi telah berpindah dan memulakan operasinya pada 28 Januari 1985.
Pada 13 April 1985, perasmian Hospital Beaufort telah dilakukan oleh Ketua Menteri Sabah, Y.A.B Datuk Harris Salleh pada masa tersebut. Pengarah Hospital Beaufort pada ketika itu ialah Datuk Dr. Mitchel Chan.
External listing: MOH list of Public hospitals
Suggest a link, Report Dead or Broken Links