Hospital Kanowit, Sarawak » Public Hospitals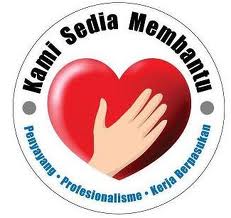 This page lists the major Public (Government hospitals and Teaching hospitals), particularly those with websites that you can visit for more detailed information. Note that the list is split into multiple pages.
Click on each item to view more details like address, phone contact, email, website, social media links, bed numbers and background information.
We have also put in a handy link to locate the hospital on Google maps.
Listing by State:
| Johor | Kedah | Kelantan | Melaka | Negeri Sembilan | Pahang | Perak | Perlis | Pulau Pinang | Sabah | Sarawak | Selangor | WP (Federal Territories) |
You may also search by any keyword using the Search box
Hospital Kanowit, Sarawak
Work
Jalan Kanowit/ Durin
Kanowit
Sarawak
96700
Malaysia
work
Work Phone
:
+6084-752333
work
Work Fax
:
+6084-752682
work
fax
Work Email
:
[email protected]
INTERNET
Website
:
http://hkanowit.moh.gov.my/
Background
Bed no. 100
District hospital
Hospital Kanowit telah dibina pada 1982 dan mula beroperasi pada 16.2.1984
Pada tahun tersebut,hospital Kanowit hanya mempunyai 182 staf.
Hospital Kanowit menyediakan perkhidmatan kesihatan kepada penduduk-penduduk yang tinggal
di sekitar kawasan pendalaman, rumah-rumah panjang dan juga perkampungan yang mana termasuk
di dalam kawasan operasi Hospital Kanowit.
External listing: MOH list of Public hospitals
Suggest a link, Report Dead or Broken Links