Hospital Parit Buntar, Perak » Public Hospitals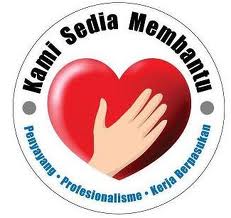 This page lists the major Public (Government hospitals and Teaching hospitals), particularly those with websites that you can visit for more detailed information. Note that the list is split into multiple pages.
Click on each item to view more details like address, phone contact, email, website, social media links, bed numbers and background information.
We have also put in a handy link to locate the hospital on Google maps.
Listing by State:
| Johor | Kedah | Kelantan | Melaka | Negeri Sembilan | Pahang | Perak | Perlis | Pulau Pinang | Sabah | Sarawak | Selangor | WP (Federal Territories) |
You may also search by any keyword using the Search box
Hospital Parit Buntar, Perak
Work
Jalan Sempadan
Parit Buntar
Perak
34200
Malaysia
work
Work Phone
:
+605-7163333
work
Work Fax
:
+605-7169675
work
fax
Website
:
http://hptar.moh.gov.my/
Background
Bed no. 120
Hospital Parit Buntar is a District hospital which provides services to the population in Kerian District and surrounding area.
Services available at Hospital Parit Buntar included:
• Diagnostic Imaging Unit
• Pathology Service Unit
• Pharmacy and Supply Unit
• Emergency Unit
• Physician Visit Clinic
• Haemodialysis Unit
• Inpatient Unit
• Orthopaedic Unit
• Forensic Unit
• Physiotherapy Unit
• Out-patient Unit
External listing: MOH list of Public hospitals
Suggest a link, Report Dead or Broken Links