University Malaya Medical Centre (PPUM) » Public Hospitals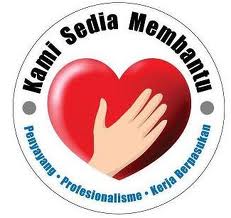 This page lists the major Public (Government hospitals and Teaching hospitals), particularly those with websites that you can visit for more detailed information. Note that the list is split into multiple pages.
Click on each item to view more details like address, phone contact, email, website, social media links, bed numbers and background information.
We have also put in a handy link to locate the hospital on Google maps.
Listing by State:
| Johor | Kedah | Kelantan | Melaka | Negeri Sembilan | Pahang | Perak | Perlis | Pulau Pinang | Sabah | Sarawak | Selangor | WP (Federal Territories) |
You may also search by any keyword using the Search box
University Malaya Medical Centre (PPUM)
Work
Lembah Pantai
Kuala Lumpur
WP
59100
Malaysia.
work
Work Phone
:
+603-7949 4422
work
Work Fax
:
+603-7956 2253
work
fax
Personal Email
:
[email protected]
INTERNET
Website
:
http://www.ummc.edu.my
Website
:
UM Specialist Centre (Private wing)
Background
Bed no. 980
UNIVERSITI MALAYA (the University of Malaya), is situated amidst a lush campus in the south-west corner of Kuala Lumpur, the dynamic and bustling capital city of Malaysia.
The University of Malaya was initially set up in Singapore in 1949 as an amalgamation of the two premier institutions of higher education in colonial Malaya and Singapore, Raffles College and King Edward VII College of Medicine to serve the needs of the colony. Following independence of Malaya in 1957, two autonomous divisions of the university, one in Singapore and one in Kuala Lumpur, were established in 1959. The government of Malaya expressed a desire to change the status of the Kuala Lumpur division to a national University and following appropriate legislation, the University of Malaya was established in 1962. The Singapore Division was renamed the University of Singapore.
In 1961, the Board of Education, University Malaya had proposed that a medical institution be established to cater to the shortages of medical doctors in Malaya at that time.The first Faculty of Medicine in Malaysia was established in the University of Malaya in 1963. Instruction started in 1964 with the first batch of students.
On 5th August 1968, the spanking new University Malaya Medical Centre (UMMC) was officially opened by His Majesty the Yang Dipertuan Agung, Duli Yang Maha Mulia Seri Paduka Baginda Yang Dipertuan Agung Tuanku Ismail Nasarudin Shah Ibni Alharmahum Sultan Zainal Abidin.
The University motto, "Ilmu Punca Kemajuan" (Knowledge is the Key to Success) and the UMMC and Faculty of Medicine continues to strive to the best of ability to live up to this ideal. University Malaya Medical Centre (UMMC) is one of the organisations in the Ministry of Higher Education. Main objectives of UMMC are health services, learning and research.
UMMC strive to provide the best services and treatment. Efforts that are ongoing are to provide medical services, learning and research with the best efficiency to our customer.
The Hospital itself is commonly referred to as the University Hospital.
Clinical services include:
Anaesthesia and Critical Care Services
BioMedical Imaging Services
Child Health
ENT (Otorhinolaringology)
Internal Medicine
Nutrition Services
Obstetric and Ginecology
Oncology and Radiotheraphy
Orthopeadic Surgery
Primary Care Medicine
Psychiatry Adolescent & Child Unit
Psychological Medicine
Rehabilitation Medicine
Sports Medicine
Surgery
Note that the The UM Specialist Centre is the Private wing of the UMMC.
External listing: MOH list of Public hospitals
Suggest a link, Report Dead or Broken Links