Contract posts only for junior medical doctors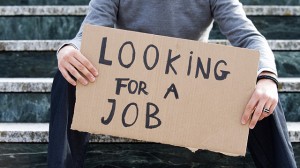 As we predicted in December last year (The changing landscape of junior doctor jobs in Malaysia IV), junior doctors will no longer start off with permanent jobs, and instead be hired on contract basis only.
Malaysiakini reports
The Health Ministry will appoint 2,600 medical, dental and pharmacy graduates to serve in the government sector on contractual basis from December.

Its minister Dr S Subramaniam said in line with the Budget 2017 announced by Prime Minister Najib Abdul Razak yesterday, the government will introduce a contract system to them as well as to solve the problems of graduates who waited too long for placements.

"With the announcement yesterday, all the posts in this category (doctors, dentists and pharmacists) will be selected through contract system and we will suggest that doctors work for the government for at least four years while dentists and pharmacists can work up for three years under the contract," he told a press conference at the Penang MIC office today.

Subramaniam said the move could provide flexibility in recruitment in the future due to the number of contracts can be increased based on the need.

"So with this move, waiting period for doctors to get the placements will also be reduced.

"All of them will be given training according to their respective fields and we will provide sufficient time so that graduates acquire adequate experience and knowledge to assist them when leaving to work for the private sector or setting up their own practices," he said.
It seems those who perform will be be offered permanent posts, and as the DG has posted in his Facebook page, there is the possibility that under performing doctors may not be continued after completing their compulsory service and "will have to join the private sector"
If these "rejects" wish to continue to serve as doctors, it is unfortunate as the private sector is competitive and private hospitals and clinics will want to hire only good medical officers.
In the long run, we believe it will be better for the overall standards. It will be a survival of the fittest (I know, some of you will be cynical and think otherwise) .
We wish junior doctors all the best and you all are invited to join the hot discussion on this topic in our Malaysian doctors community, DOBBS, the pioneer and largest forum with now about 13,000 doctors in all platforms combined. For more information on how to join, see https://dobbs.my
Comment