Official guidelines for the use of social media in healthcare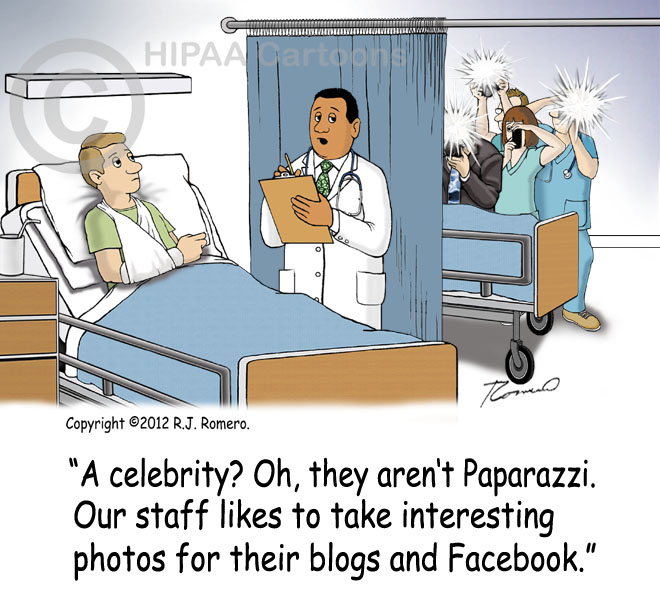 In recent times there has been a spate of pictures and videos of patients (some even with private parts exposed) being circulated in the social media, especially Facebook.
Some may have originated from medical staff and some from members of the public.
Whatever the source, people need to know that these acts are a serious violation of patient privacy and should never take place.
We have been informed of a recent set of guidelines from the Ministry of Health on the use of social media in healthcare provision. You can view a copy of it here
These guidelines are timely as there is never been a more urgent need to protect patient privacy and confidentiality. In the age of the social media, pictures and videos can circulate like wildfire and it is of utmost importance that these pictures and videos should never be taken and shared inappropriately in the first place.
Here are some excerpts from the guidelines:
6.1 Features of a good social media platform that can be approved and used for group consultation:
a. Shall have a moderator
b. Platform shall allow the moderator to invite/remove the member of the group
c. Member profile can be easily identified and traced
d. Membership numbers can be controlled and limited
e. The content of conversation is not accessible to public

6.2 Currently, the following social media platforms are prohibited:
a. Facebook
b. Twitter
c. Instagram
d. Blog
e. Youtube

6.3 The list of prohibited social media platforms will be reviewed periodically.

7. Prohibition
7.1 Social media platforms shall not be used for consultation between

a. HCPs with their patients;

….

7.2 All personal information or images from any consultation shall not be used for the purpose of health education to individuals or members of the public.
7.3 Social media platforms shall not be used for referral of cases, as such referrals
Doctors please note that Facebook is now a prohibited platform and should not be used for group consultation. We still see this happening in some Facebook groups for doctors. You should know that nothing is secret even in so called "closed" or private groups since it's so easy to share out in Facebook including taking screenshots and we often see fake or hacked accounts on Facebook so it is difficult to control people browsing any group on Facebook. You should also not use Facebook messenger to seek consultation from other doctors and certainly not use Facebook messenger or any of the prohibited social media to give medical advice (to other doctors or patients).
Some secure messaging platforms are popular amongst doctors e.g. Telegram and Whatsapp (both of which now have strong encryption) which are more "controlled" in the sense that group members are identifiable but the danger is that any information in the group can easily be shared out if it gets in the wrong hands. These social media messaging platforms are still "public" since in the broad sense they are are being used by not only doctors but other members of the public. So doctors, please beware.
For doctors, you should use strict doctors only platforms where details of discussions are not accessible by the public. For Malaysian doctors, you can consider using Dobbs Forums or the new upcoming Docquity platform which is a secure platform for doctors available to members of the Malaysian Medical Association but will be open to members of other verified doctors only networks (including Dobbs). Docquity is currently in beta and open for use by invitation only. The app is freely downloadable but the account cannot be claimed and used unless you are a registered Malaysian doctor and an MMA member.
For doctor – patient consultation you should NOT use Facebook or any other messaging platform which does not have the ability to strictly identify the patient (face to face consultation), and is not strongly encrypted. You should only consider a HIPAA compliant
Telemedicine platform such as RingMD which is a simple to use app based platform by which patients can connect to doctors of their choice for online consultation. Malaysia does not have a HIPAA and only a general PDPA, but HIPAA being so strict, it would be a superior benchmark if you are concerned about patient privacy.
Comment