Update: Malaysian Doctors Extraordinaire
We intend to update on a regular basis, a featured extraordinary Malaysian doctor, one who through his or her accomplishments has done something exceptional, beyond the normal call of duty. This can be any field within medicine or even outside of medicine.
His or her picture will grace the MMR Facebook page until the next one is chosen.
This week, our pick for Malaysian Doctor Extraordinaire is Dr. Jemilah Mahmood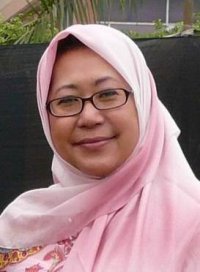 (pic from The Star)
Dr. Jemilah founded Malaysian Medical Relief Society (MERCY Malaysia) in 1999, modelled after Médecins Sans Frontières (Doctors Without Borders). Through MERCY, she has managed to bring together Malaysians (and some non-Malaysians) from all walks of life with the common goal to serve those in need, irrespective of race, religion, culture or boundary. She recently also became the first recipient of Bahrain's Isa Award for Services to Humanity "for her efforts in disaster prevention and relief, education, community service, environment protection, climate change and poverty alleviation." (see the Star story)
Through her vision, she has put Malaysian in the world stage of disaster relief operations. Kudos Dr. Jemilah, we salute and honor you.
Comment