The changing landscape of junior doctor jobs in Malaysia III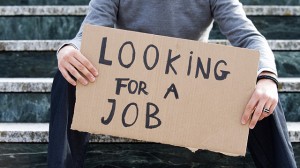 It's happening sooner than we expected. Now the Star reports Limited training slots available for medical grads
PETALING JAYA: Medical students who slogged through their five-year year programme may just find that places are limited in the training hospitals.

Senior doctors foresee that a selection process might be imposed on medical graduates in the near future in view of the high number of 5,000 graduating each year.

Students may stand a better chance of getting into the limited number of training hospitals as housemen if they graduate from better ranking schools.

Training hospitals, where graduates planning to practise locally have to undergo housemanship, could only cope with about 3,000 new housemen each year.

Healthcare sources said that about 4,000 to 5,000 medical students would graduate annually, with more than half returning from overseas.

While those graduating from local universities, especially public universities, and established overseas universities have fewer issues entering the healthcare system, those graduating from foreign universities with a poor track record might face difficulties.

Universiti Malaya Medical Faculty dean Prof Dr Adeeba Kamarulzaman (pic) said the Malaysian Medical Council was considering introducing a common licensing examination for all graduates to ensure that only those with adequate training were given positions in these hospitals.

"There may not be enough houseman and medical officer posts. The Health Ministry may select those from schools with a proven track record," she said.
So final year medical students – be prepared for a long wait if you are trying to get a houseman job in Malaysia.
For those contemplating medical studies, you should aim to get into a reputable medical school.
Things are getting very competitive now and a medical job is no longer a certainty after graduation.
Do read our previous posts:
The changing landscape of junior doctor jobs in Malaysia
The changing landscape of junior doctor jobs in Malaysia II
I also wonder what about the plans for the MMLE (or Malaysian Medical Licensing Examination)? That would be the fairest way to decide on the quality of fresh medical graduates, whether local or foreign.
We mentioned this in the previous post:
MMLE or Malaysian Medical Licensing Examination is coming.
Comment